Student Union left reeling after election catastrophe
573 total views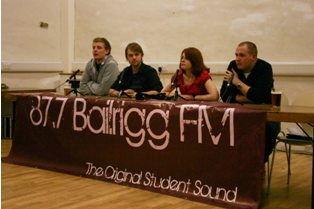 LUSU'S election system has been called into question after 'human error' left two of the six Full Time Executive Officer positions unfilled.
Candidates for Academic Affairs and Equality, Welfare & Diversity were left in limbo until a re-election on Tuesday and Wednesday of Week Nine. Voter turnout is likely to be considerably lower and there are fears that students will become disillusioned with LUSU.
Following the five-day delay some of the candidates criticised the way the elections were handled.
"It raises serious questions about what checks are in place when an organization the size of ours, with such significant issues at stake as six paid employees can be left down to the individual error of one person," said Dave Prescott, in the running for VP Academic Affairs.
Problems arose when it was discovered that some students in Graduate College had not received a Unique Voter Code (UVC) for the e-voting system. A second email was sent out, but instead of containing the same UVC as planned an error meant that UVCs were different, effectively giving some students the chance to vote twice.
All Graduate votes were subsequently cancelled and a third email sent. The voting period for postgraduates was extended to 6pm on Friday to give them the full 24 hours. However, 97 votes cast before 6pm on Thursday had to be discarded. When the count was made, the contests for Academic Affairs and Equality, Welfare & Diversity were too close to guarantee that the 97 discarded votes would not have affected the final outcome, and the decision was taken to hold the election again.
Andy Johnston, LUSU VP Finance, Events, Democracy and Societies (FEDS), defended the system, saying "it wasn't a problem with e-voting, it was human error. The system wasn't to blame at all – the e-voting worked absolutely fine.
"There's no excuse for what happened but people do make mistakes," he added. "I can only apologise to [the candidates] because they have got their degrees to finish off. These two weeks have really taken it out of them."
Many of the candidates for Academic Affairs – Prescott, Robin Hughes and Paul Lynch – and Equality, Welfare & Diversity – Chaz Ginn and Pete Macmillan – felt that the extended period before their results announcement added to the difficulty of an already stressful campaign period.
"We thought our campaigning period would have been done at 2pm on Friday and it's actually carrying on for four more days. I don't think it's been helpful to any of our welfare," said Lynch.
"On Friday night I'd prepared myself for two feelings – winning or losing," said Macmillan. "I certainly didn't prepare myself for this."
Whilst all agreed that no one individual was to blame for the situation, criticisms were leveled at Chair of Elections San Johnson by more than one candidate.
"I think we'd have more chance of regaining confidence in the elections process if we had a different person in charge of it," said Prescott. "There are serious questions about whether the current Chief Returning Officer is competent enough to deal with this situation."
"We wouldn't be in [this] position now if the elections had been run properly by the CRO," said Macmillan.
However, Hughes said that he thought criticising the Chair of Elections was 'inappropriate'.
'To criticise one elected officer because of something they wouldn't possibly have been able to catch is unfair," he said.
In response to whether such criticism was fair, Johnson said "I'm all for consultation and being accountable to the people who elected me. Whether this would have happened if the students had elected different people or not I really don't know."
Johnson did not feel that her own actions were in any way responsible for what happened.
"I think it depends on the person in the position, what they feel are their strengths and what they can check," she said. "There are things I could have done better [but] with regards to this particular problem I don't think I would have been able to avert it personally."
She added, however, that she would try and improve for the re-vote.
"We're going to be checking, double checking, triple checking doing as much as we can to avert those problems. I'll be trying to take more of a role in understanding the minute details that can be so influential."
Candidates were not informed of the decision to re-open the election until the results event, held in Barker House Farm on Friday Week Eight, had already begun. Students, JCR officers and campaign teams had begun to gather and were left bewildered by the delays.
"There were a lot of rumours being spread around about what was going on," said James Davies, AV Tech on Cartmel JCR. "People were getting quite worried and tense. We could see that the Sabbs and candidates had been called in for a meeting [but] no-one knew what was going on. People kept asking us what was happening."
"I think we could have been involved in whatever decision they made; if they chose not to they could have told us earlier," said Ginn.
The four officers elected on the night – Robbie Pickles (President), Matt Windsor (VP FEDS), Lizzie Houghton (VP Media & Communications/SCAN Editor) and Marc Handley (VP Sports) – commented that they felt their own victories had been affected. Windsor, who will be responsible for running elections next year, said that he felt this year's elections had been 'a sham'.
"I don't like it at all really. If I was told votes for my position wouldn't be cast till next week, I would have serious considerations about dropping out. I don't think it's fair at all. I think it's a big mistake."
"I feel disheartened really, a bit angry," said Houghton. "It's very upsetting that those people will have to have their elections held back, and it is going to cast a shadow over the whole thing because how are people meant to feel they can trust LUSU elections when we're having to do what is essentially a third of them all over again?"
The concern now is that voter turnout in a second election will be significantly lower than the original, affecting the new officers' mandates.
"Arguably the two most important positions of the Students' Union will be less legitimate because we might only be elected by 300-400 people" Lynch commented. "Whoever wins, we don't have the same mandate."
"The demographic who are going to turn out has changed," Hughes said. "That's unfortunate. Potentially you could see a different group of people coming out to vote again."
Despite the best efforts of Johnston and his team, candidates feel it 'goes without saying' that students' views of LUSU and its election system will fall.
"How are we meant to convince people we're going to be competent in other areas when we don't seem to be able to elect ourselves?" said Lynch.
"The entire election is tainted now, even for the people who got elected on Friday," said Ginn.
Both Johnston and Michael Payne, LUSU President, stood by the decision to re-run the election.
"I would make no apology for the decision that has been made," said Payne. "From an organizational and institutional perspective it is vital that elections maintain a level of integrity. Rather than seeking short term popularity we need to seek long term respect and legitimacy for our organization."