Festival Guide 2010: Sonisphere
584 total views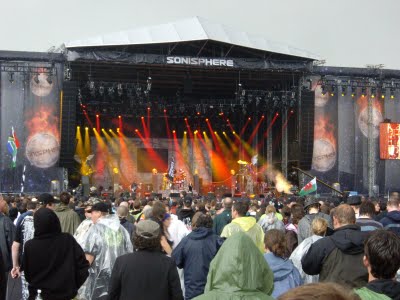 The travelling Sonisphere festival started just one year ago at the legendary music/festival venue of Knebworth. After its great success with headlining acts Linkin Park and Metallica and a great rock festival atmosphere that's smaller and friendlier than some of the bigger festivals, it's back.
The festival features three main stages and smaller stages for bands and comedians, this year featuring Tim Minchin and Henry Rollins. The two main stages Apollo and Saturn have a flip style, whilst a band is playing one stage the other stage is being set up. Some of the bands appearing this year are Iron Maiden, Rammstein, Alice Cooper,Placebo, Iggy and the Stooges, Pendulum, Papa Roach, Mötley Crüe, Alice in Chains, Slayer, The Cult, Skindred, Europe, CKY, Dir En Grey along with many more.
The festival will also feature a funfair, guitar hero, many bars, stalls, an oxygen bar along with much more entertainment and is open from Friday 20th July at 12 midday and closes 2pm Monday 2nd of August. More information can be found out on the event website.