Bondage isn't just for the bedroom
657 total views
Lancaster is known for three things: the war of the roses, a top-ten-in-the-country-ranking university and an underground  S&M scene that would make Max Mosely blush.  Well, at least that's what you'd be lead to believe given the winter's hot new trend for bondage.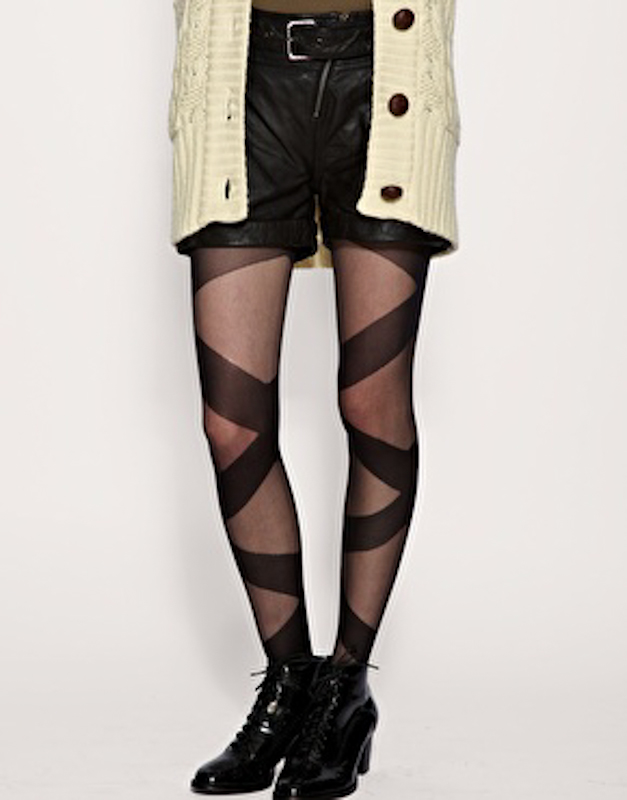 After Cheryl Cole's X Factor performance, sales of bondage style tights went through the roof.  Selfridges sold out of their Wolford Sahara Bondage tights just days after the singer was seen wearing them on the hit TV show, and for £32 a pop, you'd be wise to take out insurance against laddering these bad boys.
But of course, our Chez was cashing in on a trend that has been widely produced on the catwalks and the high street this season.  It may seem an odd choice for winter; suggestively placed PVC straps et al. but before you get ahead of yourself and reach for the gimp mask in the bottom of your wardrobe, let me explain.  The inspiration from bondage is material and shape.
Each week, I mention this season's need for experimentation in texture and this week shall be no different.  Leather has become a key texture this winter, outside of its usual comfort zone of outerwear and footwear.  Name any item of clothing and no doubt it's been sent down the catwalk in cow-hide.
One of the most exciting for students is the LLBD (leather little black dress).  The LBD is a perennial favourite for a night out to Sugarhouse, but the change in texture to leather creates an opportunity for an edgier look.  Though we're taking inspiration from bondage, the leather used is always matte and slightly distressed as anything skin-tight or shiny is entering Catwoman territory.
The great thing about the leather dress is the detailing it can be given by studs and ringlets.  They give you the opportunity to match the dress with accessories outside of the palette of the leather, whilst still keeping the outfit meshed together.
There is another great chance to experiment in texture for you legging-lovers.  Leggings have become a staple of many girls wardrobes who don't want as much leg on show, but the elasticised fabric used on the basic legging is about as exciting as a 9am lecture.
The leather legging, on the other hand, will create a contrast against the fabric of your non-leather dress and instantly builds you as a glam, rock chick when teamed with a pair of black heels.
Styling
Accessorise bravely – You may think the only accessories you can team with your new leather look are a whip and handcuffs, but experimenting with ethnic and bohemian extras will elevate the look to a whole other level.
Only one – Don't combine the LLBD with leather leggings.  The textures will be difficult to match up to one another even if they do you'll end up looking like you're about to climb on a motorbike.
Heels – Don't even think about stepping out in bondage without a pair of killer heels.  This style has to be sexy, so leave those pumps at home.
Where to buy
If you're looking for a pair of Cheryl's leggings but don't want to pay out the nose, check out ASOS.com for some Cole-inspired hosiery for a fraction of the price.
If you're looking for a LLBD, River Island's range encapsulates the street-wearable bondage wardrobe.