It's spring, blossom..
523 total views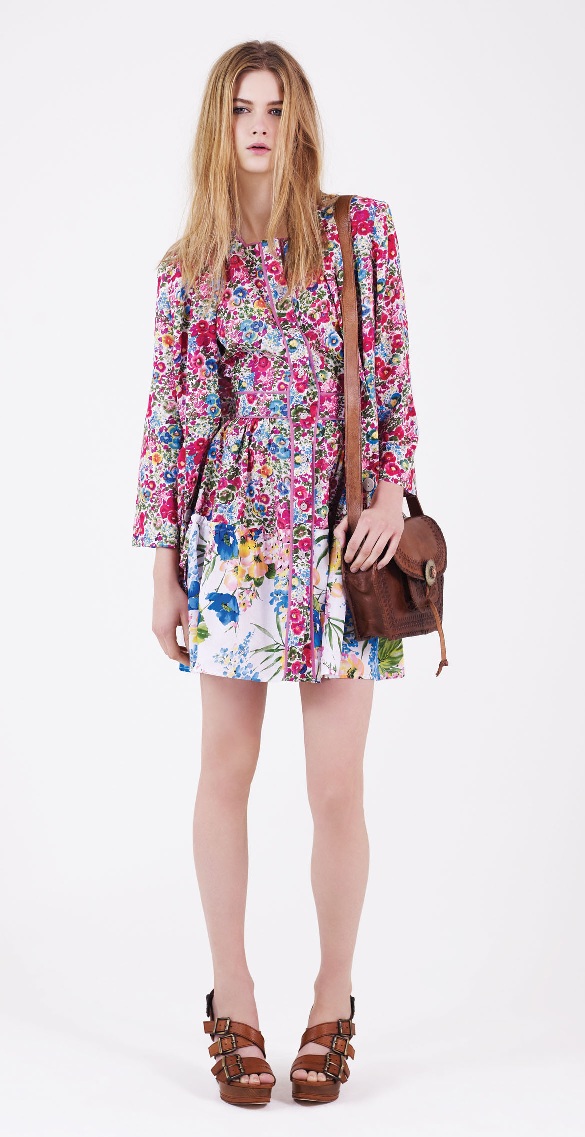 The trees are re-cladding themselves in greenery, baby birds are hatching from eggs and flowers are blossoming. Never mind that it's still sub-zero and raining outside, British optimism in spring is something to be proud of. It may still look and feel like winter, but that's no excuse not to have left last season's monochrome behind, ready to embrace the perennial spring trend for floral.
Floral is undoubtedly the most dominant print for each spring/summer collection, and rightly so. It encapsulates the season perfectly. However, each year's trend for floral differs from the one preceding it; so here's 2011's guide for you flowering fashionistas.
Sakura, or Japanese Cherry Blossom, was the most unique take on floral this year. Vera Wang featured Japanese clothing heavily in her spring collection, with the oriental flower print featured on satin dresses and kimonos. This lead to a larger overall trend in floral for this year. Larger, painted designs and prints have usurped the twee, countryside patterns that have come before, creating somewhat of a fashion dilemma. It's the golden rule of wearing printed garments that you don't pick a design the wrong size for your body. Larger prints can overwhelm a small frame, while a small print can make a large body seem larger. This season, it's floral overload for all, no matter your shape.
For men, floral isn't always on trend. Sure, you'll always get away with a pair of flower patterned board shorts in the summer time, but floral arrangements aren't always seen as the most masculine. Luckily, with the return of the print-shirt as a prominent piece of your summer wardrobe, the floral shirt is back with a bang. Big or small patterns will work for the boys given that this trend only pops up every now and again, but stick to the ornate, almost obnoxious flowery prints or you'll run the risk of looking a little too girly.
Bright colours in your floral palette will help you shake out the cobwebs of winter, but don't be afraid of black. It's often overlooked in warmer months, but the vibrancy of your flower set against a black backing is a winner, as proved by the Dior and Chanel spring/summer 2011 collections.
One trend in floral that was surfacing by the end of last year's summer is back this year with a vengeance. Clashing is the act of wearing two different floral prints next to one another. This is a brave trend to adopt, as the resulting ensemble is pretty in-your-face. As a rule, I'd suggest picking two prints with one or two colours that tie them together. The clash will still exist, but the outfit will be brought together with more harmony and you won't get asked why you got dressed in the dark.
Fashion Forecast in a Nutshell
Be OTT : Floral is big, bold, bright and brave, and so should you be. Leave the ditzy daisy prints to the Little House on the Prairie.
Mix it up : Wear multiple floral prints for the inevitable clash for the on trend look.
Flowerboy : Floral's not just for girls and Hawaiian shorts. Loud printed shirts for the win.