Freshers' Guide 2011: Get yourself cultured
741 total views
As important as attending lectures and writing a 3,000 word essay at 3.00am is, being an undergraduate is about much more than just your degree. The cobbled streets of Lancaster town and our windy little campus offer plenty of opportunities to make the most of student culture. Here's just a few reasons to procrastinate and put off that seminar preparation for just one more hour.
The College Bars: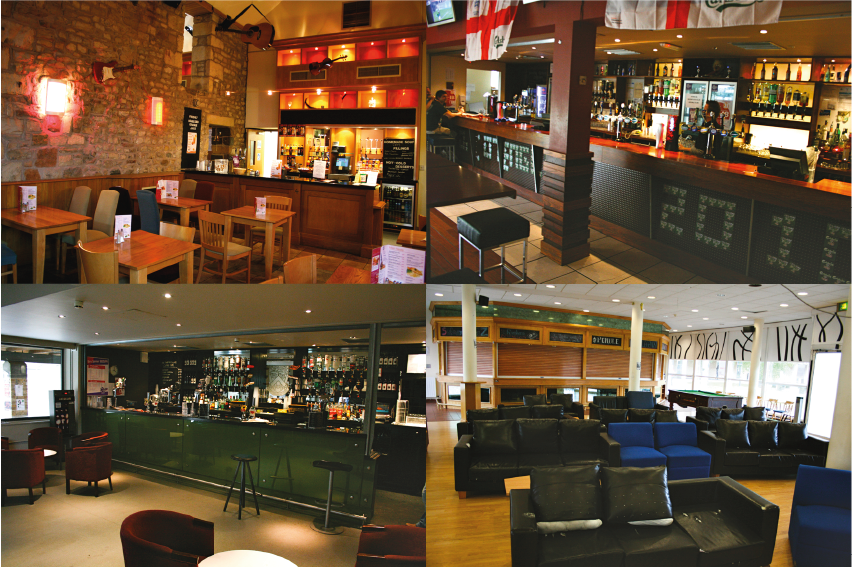 Criminally underrated and even more criminally underfunded, the college bars are Lancaster University's hidden gems. Which is odd, since they won't seem like that at first, as your super-friendly-neighbourhood-JCR will drag you to your respective bar every single night during Fresher's Week. But after the gaudy welcome posters and decorations have been taken down you'll find a great bunch of highly varied bars that most people seem to forget about. Pendle's recently refurbished bar outshines everything on campus and is a great place to see live music, Grad Bar does popular open mic nights and the best beer on campus, and Cartmel has put on consistently hilarious comedy nights for the last few years. Bowland Bar is always worth a look too, if only to see how perfectly it nails that abandoned-primary-school-disco-circa-1998 look.
Music:
Lancaster's music scene is fairly unknown out in the wider world, but once you're here you'll find a thriving music community both in town and on campus. You can guarantee that there will be at least one interesting local band playing somewhere around Lancaster on almost any given day. The Yorkshire House and Lancaster Library are also fast becoming regular stops for touring bands, with bands like Pulled Apart by Horses, Japanese Fighting Fish and Warpaint having played in town last year. We're also lucky enough to be within easy distance of several of the bigger musical cities, with direct trains running regularly to Manchester, Birmingham and Leeds. Of course, if you were to join SCAN's Culture team next year (just in case you didn't notice that small hint, I'd like to use these brackets to request that all reading this join SCAN's Culture team next year) you'd be able to get free entry to gigs all over the country with a little bit of writing involved too.
Off-Campus Nightlife:
Don't fret, weary fresher! You may get sucked into it for the first few weeks, but that dreary, soul-sapping cycle of messy nights in Sugar, top class banter and kebabs doesn't have to go on forever. If you ever get the urge to venture off campus at night then there's a lot of fun to be had if you know where to look. Societies like RocSoc run regular nights catering to their members' musical tastes and even the bigger clubs run nights that focus on everything from dubstep to punk – but not 70s Japanese techno, unfortunately. Lancaster's also blessed with an unbelievably large amount of pubs, many of which do stunning food and beer, whilst the likes of The White Cross and The Water Witch host extremely popular, not to mention challenging, pub quizzes.
Campus Events:
The Campus Festival is the flagship event which showcases Lancaster's extraordinarily wide range of talent. Almost every society on campus gets involved in some way or another, with dancers, cheerleaders, brass bands, string quartets and indie-poppers performing on two stages. Even the Welsh Society get involved by helping out with face painting! Last year's Battle of the Bands was another huge event that spanned five heats and a final over the course of two weeks, with the winners – Morain – opening Beach Break Live Festival in front of thousands of students. Also, Bailrigg FM, the university radio station, ran a successful festival at the very end of last year, which brought together campus's broadcasters, musicians and comedians for a huge, end of year blowout.
Theatre:
Whether you're continuing your theatrical endeavours or turning your hand to them for the first time, Lancaster University Theatre Group offers you a whole labyrinth of routes to take. LUTG, who produce up to four plays per term, are holding auditions for 'Woyzeck', 'A Little Night Music', 'Punk Rock' and 'Frozen' on the 8th and 9th of October, 12-6 PM. LUTG rehearse for fourteen hours a week, and offer students of all ages to direct, produce, stage manage and perform in musicals and plays, which are pitched and voted for in termly husts. Membership can be bought for five pounds at fresher's fair and comes with a free cupcake and badge.
All this should keep you busy for a week or two. Just make sure you have time to sleep, eat and be late for a lecture in between.