South West colleges look to excel in football once again
496 total views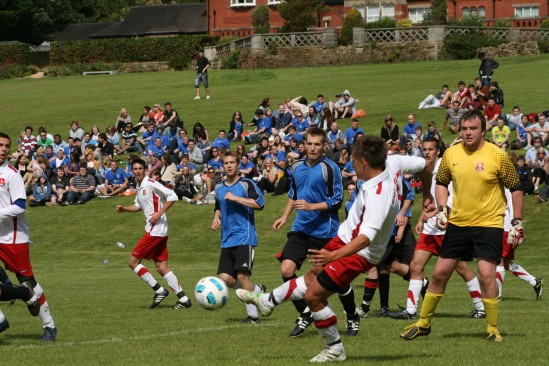 To avoid the obvious clichés, the upcoming Inter College Football League A season is one of the most eagerly anticipated in recent years. Last season saw Lonsdale crowned champions after six wins and only one defeat from seven games.
Meanwhile their South West neighbours Cartmel excelled in the cup, defeating Pendle 2-0 in the final. They will hope to carry this good cup form into the league next season to improve on their third-from-bottom finish last time round.
Pendle themselves have reason to believe they can go one step further this season in the league, buoyed by their impressive run to the final.
Last season's runners up County will fancy themselves as the main threat to Lonsdale's aspirations of retaining the league title, being the sole team to beat them last season and only finishing four points behind the champions.
Elsewhere, Bowland will look to improve on a mid-table finish last year, and will hope to replicate the form which saw them beat Lonsdale on penalties in the annual Founders' competition.
Looking further down the league, Furness will surely be targeting an improvement from last season, having finished bottom of the league without winning any of their seven matches.
The captains of Lonsdale and Cartmel, the respective league and cup winners, spoke to SCAN about their favourite moments from last season and outlined their aims for the coming campaign. Lonsdale skipper Chris Floodgate summed up his team's championship winning season in two crucial moments. Firstly, the penultimate league match against Bowland which Lonsdale won 2-1 in a close contest thanks to two goals from talisman Josh Duggan, and then "crucially beating Grizedale in the final game of the season to confirm the title."  He stated that the team's aims for the season "are to have a good team unit and all good mates enjoying their football, if that means winning honours then so be it, but success can be measured in more ways than just trophies."
Cartmel captain Pat Leatham cited the defining moment for his team last season as the 2-1 cup semi-final victory over Lonsdale which he described as "a great moment where we really felt we could win the cup. We played outstandingly in the final and won comfortably 2-0 against Pendle." Leatham stated that the aim for his side is to try and retain the Inter College Cup and to look for greater success in the league.
The drive and ambition to succeed embodied by these two captains demonstrates that even the successful teams can find room for improvement. If such dedication is replicated throughout the league, it will certainly make for a thrilling 2011/12 Football League A season.