Comin' this month!
382 total views
Final Fantasy XIII-2 – 3rd February
If the first instalments were the epics, the Illiad or Gilgamesh; and if VI, VII and VIII saw Square figuring out their art and making their Robinson Crusoe, then Final Fantasy XIII was the equivalent of a Sex and the City novel – self-indulgent, devoid of plot and full of incomprehensible proper nouns. With any luck Square have learnt from their mistakes, and this'll be the game they should have made two years ago.
Lana Del Ray – Born to Die – January 27th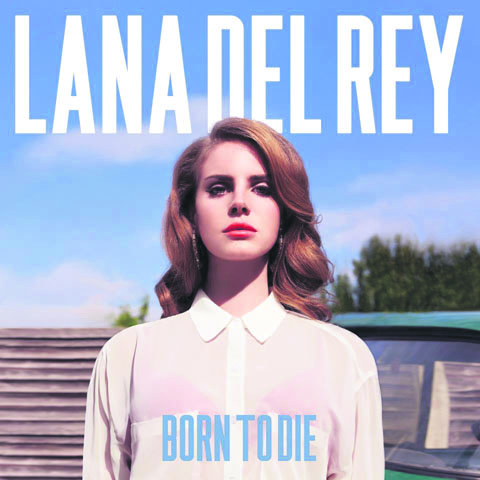 Lana Del Ray! Video Games! That artist and that song were responsible for more buzz than a wasp nest in a vuvuzela factory last year. But with all the TV a ppearances and interviews focussing on her 'zany' persona, you could be forgiven for forgetting that the song itself was actually very good. Born to Die probably won't be able to sustain the intolerable levels of hype, but this is still an exciting release that promises plenty of melancholy lyrics and Cat Power-esque vocals.
Pulled Apart By Horses – Tough Love – 20th January
'I'LL MAKE YOU DANCE WITH MY BALLS ON FIRE!', 'AWESOME! RADICAL! TOTALLY BODACIOUS!', and 'RARARARAGGGHHH!!!' – Pulled Apart by Horses aren't the most eloquent lyricists around, but they've been putting on the best live show in the country for at least three years now. Their eponymous début perfectly distilled the chaos of their live show onto record, and there's every reason to think Tough Love will be more of the same, except more radical, and more totally bodacious.
Soul Calibur V – Feb 3rd
Soul Calibur has always been silly and over the top – its 'story' is about a sword with an eyeball that's as big Bowland Tower and eats souls – but recent entries have been more notable for the 'realistic' physics of female characters' moon-sized boobs than some of the best fighting mechanics this side of Street Fighter. The fifth instalment probably won't be much different, but if you can look past the GIGANTIC BREASTS then there's sure to be an exceptionally deep and rewarding game underneath.
War Horse – Jan 13th
When Stephen Spielberg brings it, he really brings it. If you've seen the trailer for this you already know what to expect: it will be emotional, there will be some stunning WW1 battlefield cinematography and at some point it will be insisted upon that we cry about the horse. Not to be mistaken as the new black beauty, this is a equine offering that pleads for Oscar Nominations.
Shame – Jan 13th
Michael Fassbender and Carey Mulligan are two stars that Britain has a right to be excited about. This tale of a sex addict whose antics are disturbed when his sister decides to move in indefinitely has only been getting critics even more excited about the talents of the young actors. Anyone who loves great performances and unflinchingly real portrayals of the human spirit should buy a ticket for this one.
Haywire – Jan 18th
Hollywood loves a good punch up, and providing them this time is newcomer Gina Carano accompanied by an all-star cast of Ewan McGregor, Antonio Banderas, Channing Tatum, Michael Fassbender, Michael Douglas and Bill Paxton. It doesn't scream originality, the premise seems like a sort of mash-up between Bourne and Salt, and I wouldn't expect the script to be particularly riveting. It should, however, pack a serious punch.
J.Edgar – Jan 20th
One awards season hopeful this year will be Leonardo DiCaprio who, despite having been nominated three times before, has never taken home the coveted Oscar. DiCaprio takes the title role as the first ever head of the FBI whose personal life constantly threatened his leadership status. J. Edgar is an American legend, it's all about stifled homosexuality, and it's directed by Clint Eastwood and co-stars Judi Dench. Basically, it's Oscar Gold.