Disappointment for Lancaster Women's Hockey 1sts as York dominate
563 total views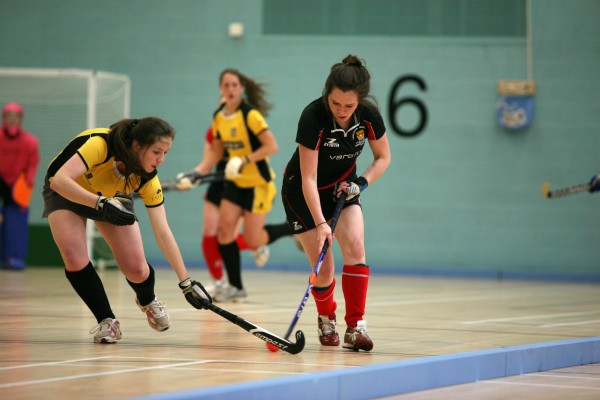 With Lancaster boasting an early lead in Roses 2012 over Thursday night, the Lancaster Women's Hockey 1sts not only wanted to add to Lancaster's campaign but also avenge their 4-3 defeat in York in last year's competition.
However, things could not have got off to a worse start for Lancaster as York attacked right from the off. With two goals from two corners within the first couple minutes, Lancaster were immediately on the back foot.
Despite some Lancaster pressure with Claire Jameson, in particular, going close, the home side never really recovered. The deficit was only extended when York's number seven casually poked in York's third as the White Rose began to take full control of the match.
To their credit, Lancaster replied almost immediately with a superb team goal. After neat play in midfield and along the wings, the ball was eventually put on a plate for Jameson who struck the ball into the gaping net. However, the goal turned out to only be a brief blip in York's performance as the away side looked galvanized into going forward.
York dominated the rest of the half as they seemed much calmer and more collected on the ball than Lancaster. Lancaster's lack of composure let them down as York duly swept up the pieces and took full advantage. York added another with a well taken finish just before half-time to take the score to 1-4.
The second half was a similar affair as York continued their good form while Lancaster struggled to create chances. As in the first half, the away side scored an early goal, putting the game well and truly beyond doubt.
That said, Lancaster battled on and were unlucky when captain Garland's effort was ruled out with five minutes to go. Garland, who was probably Lancaster's best player in an otherwise disappointing match, went close again a couple minutes later.
Lancaster's persistence paid off as the home side eventually clawed one back to make it 2-5, however, York still continued to dominate and could have added more.
Despite the Red Rose's brave efforts, York were simply too good for Lancaster Women's 1sts as they controlled the game from start to finish and comfortably saw the contest out. Captain Garland summed up the game and Lancaster's performance, stating: "we're absolutely gutted but we did all we could." With 5-2 the final score, Lancaster Women's Firsts could not add to Lancaster's points while Lancaster as a whole could only take a solitary six from twenty points.