DIY Hair Inspiration: Grown up glamour
622 total views
Chignon up-dos radiate elegance; they serenely indicate the volume of your hair, as they do not attempt to scrape it back into a bun, but rather let it gather, loosely, and drape around the neck and face. Perhaps they seem old fashioned – but I like to see them as a glamorous alternative to the university study 'hair-out-of-face' necessity.  By modernizing the style, with the introduction of some gothic Lana Del Rey inspired accessories, I feel that the look beautifully combines the past and present.
Here's a step-by step guide of how to complete the look:
Needed:
– A hair bun roller, in a long tube rather than a round shape. Readily available online and in beauty stores.
– Hairgrips
– A hair band accessory
Instructions:
1. Brush your hair out so that it sits long and flat.
2. Place the long tube roller at the base of your neck.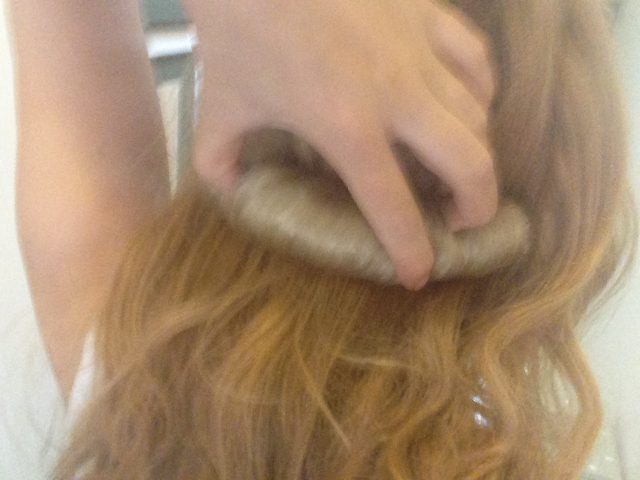 3. Gather pieces of hair; bring them back upward over the roller, and secure into places with hairgrips. Here you have a traditional chignon.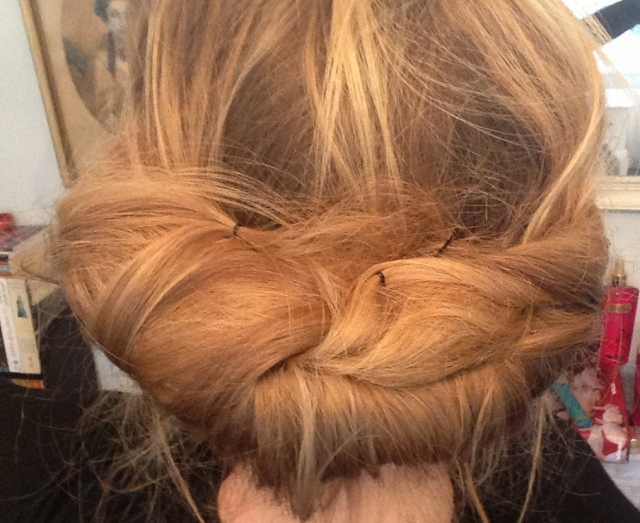 4.To modernize the look, I took a hairband, which is normally worn on top of the head, and turned it backwards, to sit upon the chignon. This immediately adds drama – perfect for a glamorous night out, or even simply for the day. The dark gothic roses channel Lana Del Rey's headpieces, yet their positioning is original, unusual and marries past and present trends.