The White Queen Wardrobe Inspiration
463 total views
If you are like me and you are a sucker for period drama (Colin Firth is optional!), you will have undoubtedly spent your Sunday evenings this summer engrossed in some other world, lazing around and dreaming of far off glamour.
My guilty pleasure came in the form of a hopeless addiction to Philippa Gregory's The White Queen, turned into an astounding BBC drama; not least because of its rather dishy Richard III, but also in the splendour of the costume. Pearls, plaits and jewels were the order of the day.
After becoming so hooked on a show, it left me wondering-why not bring a little medieval glamour to rainy Lancaster, especially on a tight student budget?
Many fashion houses this season have concentrated their efforts on producing some wonderful, (albeit pricey) designs from glamorous baroque at Marchesa or an industry wide love of rich cobalt and other wonderfully decadent jewel tones.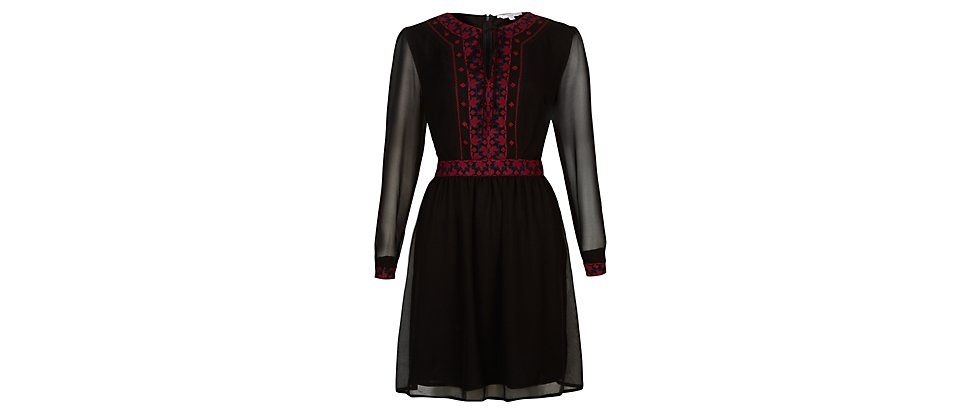 But alas, as many of us have but a meagre income during our time at university and finding such amazing looks on a budget is something of an art form.
Injecting a bit of the 1480's into your wardrobe is not only practical; with a great variety of faux fur on the high street there is no excuse not to be both warm and stylish with a twist. Other retailers such as New Look have given their autumn/winter ranges echoes of days gone by with folk inspired prints and opulent jewelled statement necklaces, offering not only reasonable prices but also an instant nod towards the past.
Another stand out thing about many period dramas is elaborate hair creations that leave you lusting after simpler times. However, it needn't be difficult, popping down to your local haberdashers and threading some ribbon through a fishtail plait adds just enough medieval kudos to your look to dazzle at Sugar.

Be warned though- spending too many Sunday evenings in medieval England, will leave you with a serious case of wardrobe envy!