Rosie Huntington-Whiteley Continues to Reign at M&S
912 total views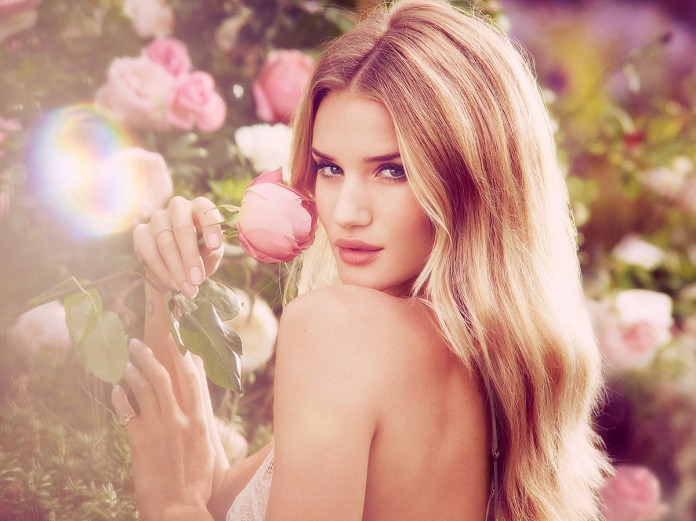 If you're a big fan of affordable fashion – as a reader of the SCAN Fashion section and a student of Lancaster University, I'm guessing you very much are – then the words "high street collaboration" may send a nice little shiver down your spine. While many of these collections released in celebrity partnerships are one-time wonders, Rosie Huntington-Whiteley's relationship with Marks and Spencer has stood the test of time. Kicking off with lingerie in 2012, Rosie has since released fragrances, active wear and sleepwear for the high-street brand, finally moving on to a full make-up collection that launched in the previous month.
The former Victoria's Secret Angel claims make-up was the next logical step for her to conquer, and she has played a key role in the design process. Her main aim was for the products to be suitable for all skin types and ages. In an interview with Vogue, in which Rosie discussed her make-up philosophy, she said enhancing what you already have and feeling really, naturally beautiful were important points she wanted to highlight and focus on with her make-up range.
The collection's rose gold packaging and neutral palette might make you drool a little if you're a make-up lover, especially if you're after that Rosie-like glow. But I bet you're wondering, what's your bank account going to look like after you've stuffed your make-up bag with the entire collection?
Much like many of the products in Marks and Spencer, they're not exactly aimed at a student budget. However, in the grand scheme of things, in this instance make-up prices, the products aren't actually too far at the high-end of the spectrum. Ranging from around £10 to £20 per product, the collection isn't cheap, but its not going to completely empty your purse either. Though it's not the prices you'd get in Superdrug say, I'm a big believer in you pay what you get for, especially when it comes to make-up. You're paying for the quality of the product and that is in direct correlation with the price ticket. If you're still unsure about splurging, remind yourself that we're talking about products to go on your face, an area of your body that you should pay special attention to in regards to skin care, maintenance and health as it is more sensitive.
This year brings a lot for the M&S brand. If Rosie Huntington-Whiteley's collections aren't enough excitement, Alexa Chung is set to release a womens wear collection this coming April, reimagining works from the M&S archive to bring them into a more modern era. So stand by fashion lovers, as we expect Marks and Spencer to be the one to keep and eye on this year!