Give Face Cosmetics More Attention!
840 total views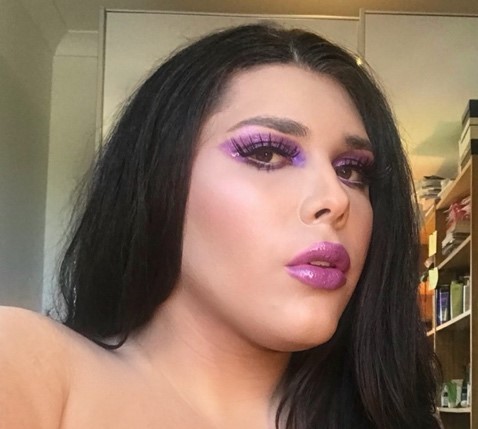 When thinking of underappreciated brands, my mind immediately went to Give Face Cosmetics.
From high quality, high impact loose pigments to responsibly sourced eyelashes. With the recent addition of their new, customizable eyeshadow palettes, Give Face do have anything, and everything, that a makeup lover could wish for – and more!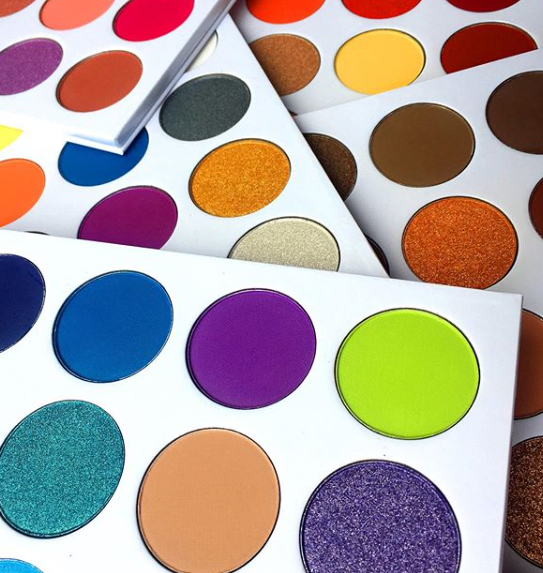 I found out about Give Face over three years ago on Instagram. They are entirely independent and owned by three Drag Queens from Leeds.
The founder is John, aka Dirti Denise. She's in charge of managing the business, research and development. She also releases Give Face's products, giving mind to MUAs and performers. She ensures that the finished products are quality; as fabulous as always. John's second in command is Andi aka Busti Barb. She's an award-winning hair specialist that has designed all of the Give Head wigs. She's also the given expert in colour matching and leads the testing of new products with her beauty industry associates. Finally, Tom, aka Fanlight Fanny, is the company's marketing specialist, who provides their product with online finesse and aesthetic allure in advertising.
Give Face prides themselves in having extraordinarily high-quality products, sold at unusually low costs. They can keep costs down considerably as they don't spend anything on advertising or marketing, the only promotion that they do is on their Instagram account, letting their products speak for themselves.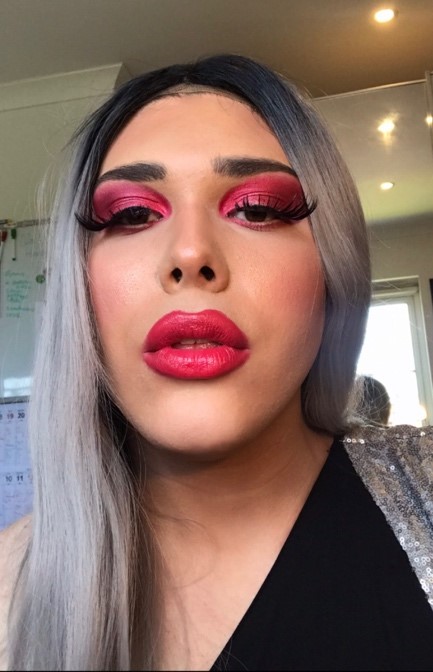 They are, of course, ethically sourced and fair trade. Everything is like, literally, so pigmented. My personal favourite products are their duo-chrome highlighters, 301 eyelashes (the perfect drag lash) and their customisable eyeshadow palette (check out my Instagram @malkahshelhalilah to see them in action).
Many well-known drag queens use Give Face's products, e.g. PhiPhi O'Hara, Gothy Kendoll, Charity Kase, Danny Beard and more. They recently launched a stunning wig line and are going from strength to strength (to strength). For me, their straight-up approach to marketing is what makes them unique. Like I said earlier, they are continually reposting work that artists tag them in onto their insta feed, which gives them fantastic customer interaction and from this, they've managed to make a really lovely community. I adore them and their products.
Finding such high-quality products at such low prices is incredibly rare, and that's why Give Face Cosmetics are always my go-to for drag makeup but also in my everyday routine when I use their eyeshadows as a blush that packs a mega punch!
Get the look! For the purple look, I used:
Base:

Brilliant White Crème Base

'Lancelot' Duo-Chrome highlighter

Eyes:

Construction Palette shades 'Queen', 'Gem' & 'Sassy'

'Titania' glitter mixed with glitter glue, to give gloss effect

Lips:

blue & pink lip pencils, mixed to make purple

topped with 'Titania' glitter for a gloss effect that lasts hours and stays put
For the red look, I used:
Brilliant White Crème Base
Construction Palette shades 'Queen' & 'Fantasia'
301 Lashes
'Vulcan' Duo-Chrome highlighter