Dua Lipa: Future Nostalgia, review – 'upbeat and forward-looking pop'
848 total views
Éabha Lynn reviews the highly-anticipated second album by one of pop's most exciting talents.
⭐⭐⭐⭐
Pop powerhouse Dua Lipa returns with her sophomore album 'Future Nostalgia', the long-awaited follow-up to her self-titled debut. While the album's release was leaked, the album provides us with an upbeat and forward-looking take on pop that clashes perfectly against the current coronavirus pandemic.
In a refreshing contrast to our present predicament, title track Future Nostalgia leans on the trip-hop sounds of the late 1980s, fused with Dua Lipa's almost chatty vocals, singing lyrics of female empowerment and optimism. It provides a fitting introduction to what proves to be a forward looking, uplifting album, providing classic revivalism, whilst rarely verging into the cliché. Don't Start Now, the lead single-turned-viral-hit, continues this theme, with another anthemic nod to moving on post-heartbreak. The contrast of the vocally raw verses with the punky riff of the chorus would fit perfectly into any of Daft Punk's early albums, but Dua's soaring voice keeps it her own throughout.
From early 2000s electronica to late 80s coming-of-age film soundtracks, Cool nods to the summer romances of our teenage years; and is almost too happy to be stuck in our houses to. With the synth-led string influenced instrumental paired with lyrics like 'I guess we're ready for the summer,' this one will provide the perfect anthem for those late-night drives of the summer after the pandemic ends. Physical and Pretty Please offer up the two sides of the flirtatious love songs Dua Lipa specialises in. The former, an uplifting, overstated anthem. The latter, a fast-paced, vocal-led jam with apparent R&B influences but without losing the vocalist's distinctive sound.
Both songs, in line with the rest of the album, offer a sound that is genuinely interesting to listen to. It's new – you feel like you've never heard this before – but it also offers a pleasantly familiar sound. This is further demonstrated in bubbly love song masterpieces Levitating and Hallucinate.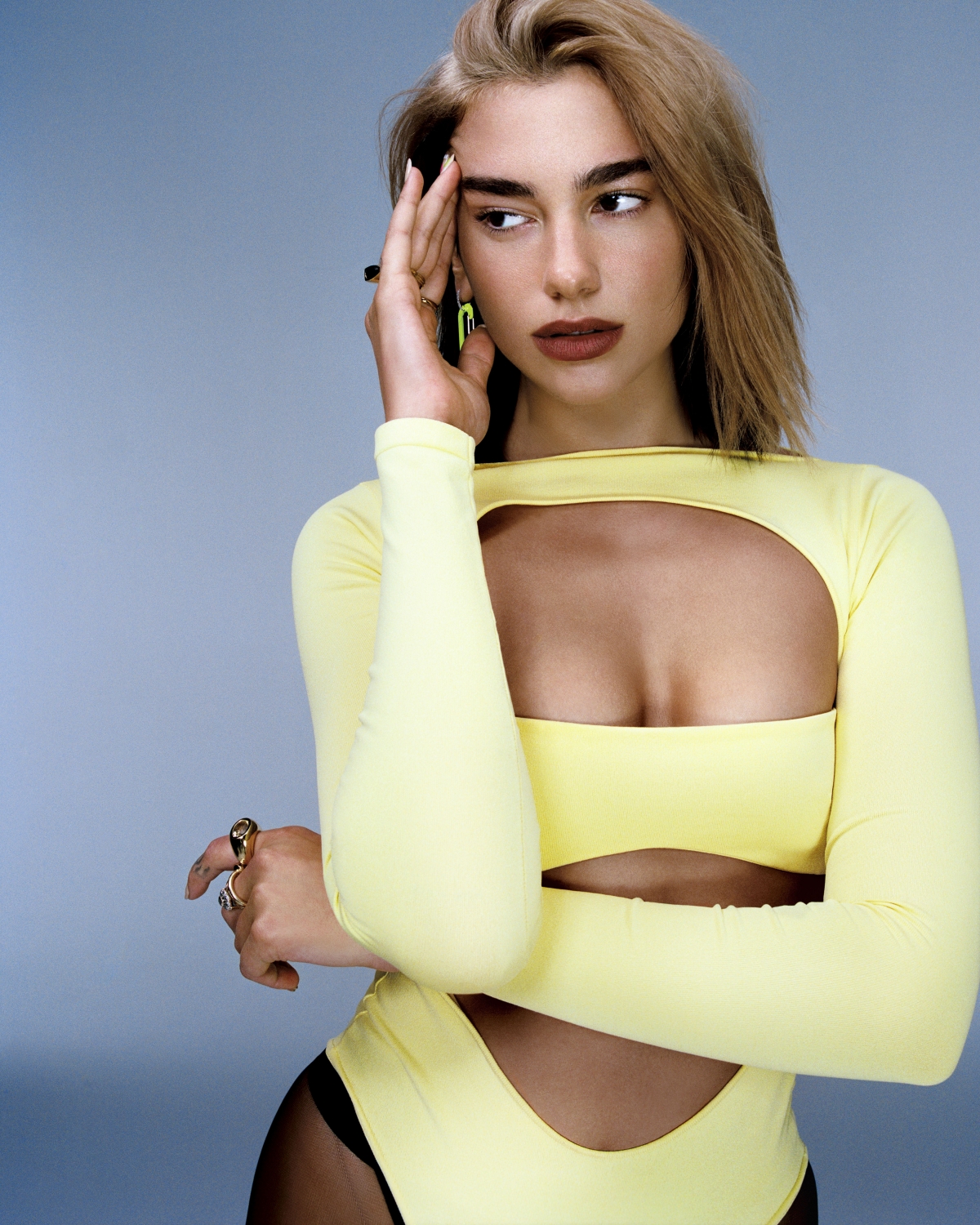 Levitating hones into the almost rap-like tones of the title track, and in that sense the influence of Lana Del Rey's early singles 'Off to the Races' and 'National Anthem' can be heard. In contrast, Hallucinate is reminiscent of Giorgio Moroder's work, an almost post-disco side of pop. Both tracks, however, remain distinctively Dua in their lyrical themes of new love in the modern age.
Love Again continues the 80s revival that hallucinate started and offers some sweet nostalgia to Future Nostalgia. It features string instruments quite prominently, and in doing so sets itself apart from the rest of the album without ever seeming out of place. Constrasting with the euphoria of the string of love songs before it, Break My Heart snaps us back to reality, and its lyrics explore the more cautionary side of falling in love. Melodically, it offers an infectious mosaic of sounds and vocals, with soaring vocals dominating the intro before they meet their match with a 00s inspired wall of instruments and synth.
Good in Bed offers the album some edge. The lyrics discuss an imperfect relationship and the, ahem, perks of it. It offers a bit of fun to the album, and reminds us that, despite pioneering a new pop sound, this album doesn't take itself too seriously. This is probably the weak point of the album, however.
Album closer Boys Will Be Boys brings themes of sexual harassment and misogyny to the forefront. It's attention grabbing and rounds off the album in a classy and articulate manner, vocalising issues which affect us all daily. It sounds beautiful and highlights her vocals at their best.
If this is what the future of pop sounds like, I'm excited to hear it. Dua Lipa has provided us with the ideal soundtrack to get us through a pandemic, and hopefully to the summer that follows it.