The (Kinda) Comprehensive Fresher's Guide to the Lancaster Music Scene
782 total views
Salutations, dear fresher! And welcome to Lancaster, a small town stuffed away in the north-west of England, an hour's train ride away from the booming nightlife of Manchester city centre, where all the cool kids go to watch the big names and up-and-comers in music alike. When you arrive in Lancaster, you may look around and shrug with a confused expression, unsure where to turn to get your live music fix. But fear not, let me be your guide to all things musical in your brand new home.
Note: I'm writing this article using the knowledge I have of the live music scene before 2020 and before the unfortunate events of the pandemic, so there's a good chance some of these groups or venues may not currently be operating.
---
Societies
What better place to start than with the offerings on campus? There's plenty of societies and groups to dig your teeth into right on your doorstep, whether you're into the performance or appreciation side of live music. On the performance side, the University of Lancaster Music Society (ULMS) is a great place to start, with various bands you can join such as (but not limited to) Brass, String, Swing or Wind, as well as the offering of music lessons for beginner players too. If you'd prefer a smaller society, LU Voices & LU Sing offer a more relaxed atmosphere to come and sing/play regardless of ability, so there are definitely options out there for any budding rockstars in the making.
Maybe you're not much of a performer, however, and are instead looking for more of an appreciation society instead. Well, societies have you covered too! Groups such as K-Pop society, LIAMS (Lancaster Indie & Alternative Music Society), and RocSoc hold regular socials across the year, where you can meet and socialise with like-minded individuals who just love music. They also attend live gigs from time to time, so are definitely worth taking a look at for more info on when the best gigs in town are taking place.
Venues
Maybe societies and/or big groups aren't to your taste, and you'd rather get out and enjoy live music on your own. That's fair, I get it. There's plenty of places to get out and find a gig in and around the city centre. One of the best venues in and around town is the Bobbin pub, located opposite Lancaster Bus Station and the big Sainsbury's. It's easy to find and often puts on gigs involving up-and-coming student bands such as Sidley Park and Leopard Stripes, so keep an eye out for their upcoming schedules. Pubs tend to be the places to go when looking for live music, particularly the Stonewell Taps, Golden Lion, the Gregson Centre, and the Robert Gillow, all located either in or a short walk from the main town centre. Sometimes the schedules can be a little hard to find, so make sure to follow them all on social media, and look out for live music guides on tables across campus across the year.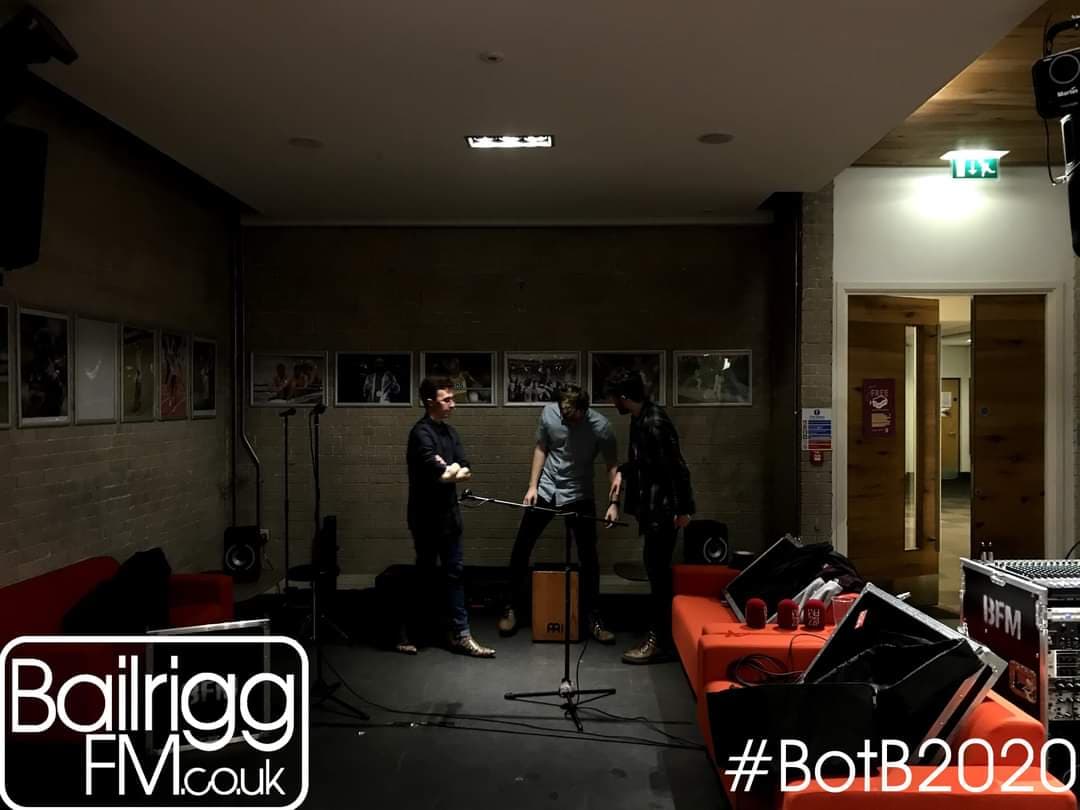 But town isn't the only place to find great live music. Sometimes all you need to do is step out into your local college bar. Pendle Bar hosts Pendle Live! Every Thursday night in term time, putting on performances from the earlier mentioned societies, as well as student bands and musicians from time to time too. Also, keep an eye out for Bailrigg FM's annual Battle of the Bands event taking place in January in various venues, particularly the final in Barker House Farm, as it's a must-see for any student who loves a good gig.
Festivals
Bet you weren't expecting this sub-heading were you? I bet you'll be even more surprised when I tell you that Lancaster plays host to not one, but two, music festivals throughout the academic year. The first, and more well-known amongst students, is the Lancaster Music Festival, which usually takes place from late September through to early October. Featuring a myriad of artists from across Lancashire, you're not going to catch a big name here, but with it being held across 20 different venues around the city, you're almost guaranteed to find some quality entertainment.
The second festival always surprises me, as despite playing host to some often well-known artists, it's much less commonly known in the student bubble. Highest Point Festival, held in Williamson Park usually in mid-May, has featured some rather big names in the music world, headlined by Sister Sledge and The Zutons in 2019, and was due to feature Rag'N'Bone Man, Rudimental & Lucy Spraggan in 2020 before the pandemic hit. It's definitely more of a family-friendly affair, but if you fancy an afternoon of listening to some great music in mid-spring with your uni mates at the end of the year, this is definitely the place to go.
---
So that's my guide. Hopefully that's enough for all you musical kids to get excited about in the upcoming three years of study! However there's definitely more to explore, so get out there and start digging and you might just find a gem. And returning students, have I missed anything? Let me and our new students know down in the comments. Welcome to you all, and happy gigging!