SU Elections 2021: VP Union Development Candidates
1,353 total views
Your candidates for VP Union Development 2021 include India Ellis, Andrew Williams and Sam Payne which we have had a chance to interview to understand their campaigns better.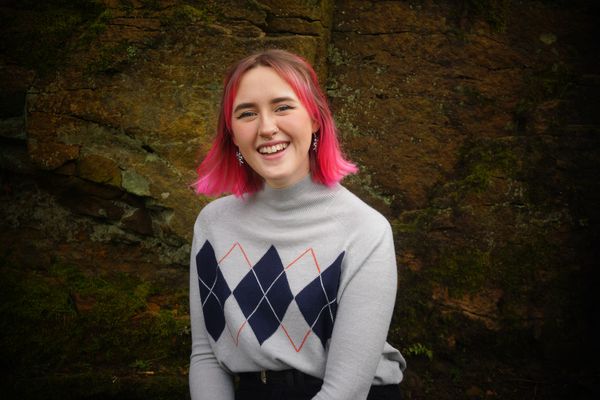 All the candidates express concern about the SU's transparency and communication, both when interviewed and in their manifestos. India Ellis does not believe the Union makes students a priority, as they make decisions without consulting or informing the students, using the talks about the sale of the Sugarhouse as a key example. Her manifesto's emphasis on making the SU more student-focused and about 'you' aims to address this. Sam Payne also believes that this is a central issue and argues that even simple solutions like posting key decisions on social media will help. He also outlines in his manifesto how he would implement the 'Minutes Made Easier' model from Bowland College to this role, which would involve publishing a simple breakdown of meeting outcomes so students are more aware. Andrew Williams states that his entire manifesto is about increasing student participation and SU transparency, and that publishing the minutes of meetings is integral, as well as encouraging the development of the Union Council so it can exist as a place where students can voice their opinions. He also mentions implementing a 'Research Library' which will contain all SU investigations and reports, so that this information is accessible for students.
India Ellis
India is a third-year Theatre student and outlines in her manifesto how if she was elected she would make the SU about 'you' with a particular focus on empowerment, democracy, the climate emergency and tailoring commercial services to work for students.
When it comes to experience that will help with the role, India outlines how she has a deep understanding of the SU through her various roles whilst being at university – including being the VP Democracy and Finance on County's JCR as well as President and Women's Welfare Officer, and being a Sugarhouse Team Leader alongside sitting on PressComm, DemComm, Welfare Assembly, Executive Committee and Extrav Committees. Describing herself as being both passionate about the SU, and a victim of its failings, India believes she has insider knowledge about the workings of the SU to know where the problems are and what needs to change. She argues that it is this experience which sets her apart from the other candidates.
Another key emphasis in India's campaign that is not in the other candidates as much is the re-training of officers, both in terms of new EDI (Equality, Diversity and Inclusion) training as well as training for the JCR execs in effective opinion polling. When asked about this further, India says she will spend the summer term prioritising getting this training right in order to make it work and to ensure the JCR's feel supported. She believes the Union should represent all, so EDI training is essential. She states that she was the one to push the development of EDI training this year through creating a petition to send around societies and to the SU asking for enhanced EDI training, and that this will be a continued focus into the next year if elected, working with liberation officers in its formulation. India believes training in effective opinion-polling is also important for re-engaging students with the SU as having opinion polls throughout the year gives more opportunity for students to share their thoughts and ideas, allowing the SU to respond to what is important to students. Wanting to implement opinion-polling not only on a university-wide level but a college-level is also vital to India, as it takes advantage of being able to talk to students in a greater, more accessible way.
When asked how COVID-19 has affected her manifesto and campaign, India says that she was hesitant when making promises because she wanted to make sure everything she pledges can be guaranteed and implemented. Another influence, which forms a distinct part of India's manifesto, is wanting to investigate the ERS and how they treat student-staff after their granting of no or limited furlough, the 12-week contract and lack of information to students in the past year. When asked further what this investigation and talks would involve, India says she will concentrate on the 12-week contracts and that her experience in successfully negotiating a pay rise at the Sugarhouse will be of help to her.
When asked to summarise in one sentence why someone should vote for her, India said: "If you want someone who is experienced in the workings of the Union, passionate about changing it in the ways that would prevent people from having the toxic relationship with it that I've had, and someone who is prepared to reorient this university back towards the students and always, always, always, always listen to the student voice, then I'm your gal."
Andrew Williams
Andrew is a third-year History and Politics students and his manifesto states that he wants to make the SU a more democratic, collegiate-focused, transparent and conscious union and outlines a number of policies he believes will achieve this. Having this clear list of policies is what Andrew believes sets him apart from the other candidates, stating that his manifesto has achievable goals with precise policy solutions. His motivation for running is to restore trust in the SU, and represent students through more effective, de-centralised methods.
Andrew states his experience as a student journalist and activist means that he has seen problem after problem with the SU, and that he would like to step in to hold the SU to account and make it more transparent. With a journalist's tendency for questioning, Andrew asks 'How do you affect change at the moment? How do you scrutinise officers? How do you hold them to account?' With his focus on democracy, Andrew outlined that if he was elected he would try to address some of these issues through initiating termly meetings for students and further development of the Union Council, which will be kept under continual review to ensure it represents all students. He wants to make sure students are involved in decision making, and that it ultimately benefits them.
When asked how COVID-19 has affected his policies and approach, Andrew said that it has had a massive affect as it is a big disrupter to students. He brought up the 80% cut in college budgets, and how making sure the JCR's have enough funding next year to organise events like Welcome Week and Extravs as being important, as well as having an 'ideas bank' set up so they can better adapt for any 'remote' socials. He also brings up working on how to use the Sugarhouse next year with whatever restrictions are in place.
Andrew also mentions in his manifesto that he wants to develop a 'Commercial Services Decarbonisation' strategy to work towards the Union's goal of Carbon Neutrality by 2030. When asked further about this, Andrew states that the SU needs to hold itself more accountable in order to reach this target. One area that will be considered in the decarbonisation strategy, with student input, would be examining the supply chains that Central, Sugarhouse and LUSU Living use and figuring out more environmentally sustainable ways to do Commercial Services. Relating it back to his focus on transparency, Andrew says it is also vital to publish the decarbonisation strategy and its development so that every student knows what is happening and can keep the SU accountable.
When asked to summarise in one sentence why someone should vote for him, Andrew said: "Vote for Andrew Williams #1 for Union Development if you want an SU that's open, inclusive, encourages participation, where you have the right to govern your own lives and enjoy your time at university."
Sam Payne
Sam, a third-year Geography student, summarises his policies in his manifesto as prioritising 'sustainability', 'effectiveness' and 'transparency' which are his main objectives alongside working to increase social interaction at university as safely but quickly as possible. Sam says his motivations for running for VP Union and Development is that he likes to make change where he sees issues – which he believes is evidenced through sitting on society execs for two years, being the JCR President for Bowland and also starting Refillar which works to alleviate student poverty and food waste.
When asked what set him apart from the other candidates, Sam pointed towards his policies on sustainability – including his reusable take-away container scheme, his incentivisation to use reusable cups and using local produce. He believes that this will benefit students by cutting costs whilst also making the university more environmentally-friendly. Whilst sustainability is considered in every candidate's manifesto, it is a more central consideration in Sam's campaign.
When asked to speak further on the 'clearer methods of communication' he mentions in his manifesto as wanting to implement, Sam spoke about diversifying ways of communicating to students through using different social media sites. He pointed out that international students may use different platforms or have different accessibility, and that this also needs to be considered to increase engagement and to communicate information effectively. Keeping in line with the idea of simple but effective solutions, Sam also wants to simplify the language and jargon used by the SU in their communications so that every student is able to understand what they mean. Using the example of the university 'divesting' from fossil fuels, Sam argues that this does not tell us exactly what is happening, and there needs to be a clearer way of explaining and delivering information.
When asked how Sam would make everyone feels safe to criticise and feedback to the SU, Sam stressed that being approachable is essential to the role of being an officer. He also would like to make JCR's approachable, so that students can go to them for expressing opinions as well. A noticeable gap in Sam's manifesto is his lack of policies on finance and budgeting, and when asked about this Sam admits it is not his strongest area. Although, he states that he would look through the budget with a "fine-tooth comb" and be able to help groups struggling from cuts once Sugarhouse is open and revenue is coming in from Commercial Services.
When asked to summarise in one sentence why someone should vote for him, Sam said: "If you want someone with knowledge, experience with working with the Students Union and a track record of making change that really puts students first, then you should vote for me."
If you would like to read the manifestos of the three candidates, click the link here or visit the Student Unions' website.