Mum's the word
510 total views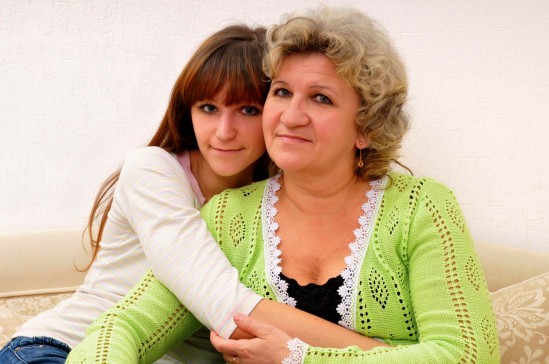 When Angelina Jolie lands at Heathrow airport with several babies, a gorgeous husband and 12 men scurrying beside her pulling her suitcases, how many people stop, look and think she's got it all? A mum, an actress, a charity worker and a body to die for; paparazzi fling themselves left, right and centre just to get a picture of her flashing her passport.
Yes, she's famous, but why do we automatically admire and idolise her ability to juggle a life of chaos just because she's a Hollywood sweetheart? I'm not denying her maternal instincts and obviously hectic lifestyle; but my mum is a chef, cleaner, seamstress, chauffeur and therapist and nobody pops up on our driveway on a Friday evening to take a picture of her wrestling the shopping out of the car.
Mothers are the often unacknowledged idols of our time; if there were to be an Oscar for making bangers and mash, my mum would win hands down. But sadly, there's no little gold man for domesticity; instead, with Mother's Day fast approaching, we'll all be finding the time to dish out an award of our own.
I know you've lived through many a Mother's Day by now; you buy the flowers, you sign the card, you fully understand the protocol. However, regardless of routine, every year I still hear many a moan in the queue at Clinton's about Mother's Day merely being a clever way to get everyone to dig deep in their pockets and throw their money at fluffy toys and perfume. For those clinging onto the cynic inside, investing in a big bouquet of flowers and a mountain of Thornton's truffles can seem a little excessive, with almost all shops encouraging you to splash out on your mum the minute Valentine's Day cards and roses have taken a bow and said their goodbyes. But don't be put off by the endless isles of flowers you never even knew existed growing legs and taking over every supermarket in town. For those with dwindling bank balances and a reluctance to indulge in the hysteria of Marks and Spencer's, a card is simply enough.
For me, Mother's Day holds real sentimental value. Remember the days when you'd scurry home from school with a handmade concoction stuffed in your school bag with PVA glue and bits of sticky dried pasta spreading all over your folders? Out of breath and with James Bond secrecy you'd run to your bedroom and try and hide the art attack before your mum busted your mission. No matter how old you are a little message of love and recognition, whether wrote in a Clinton's special or stencilled masterpiece, acts as a small reminder that just because we're miles away cooking our own meals now, we still want to say a big thank  you.
Mum's are like the best kind of chocolate, always there in times of crisis. So, even though it might seem odd to think one day to gift give is any different to another, act like it is anyway. Buy a card, bake a cake, make like the Spice Girl's and tell her you love her. After all, there's no awards ceremony for sewing buttons and ironing shirts; so let Mother's Day be the perfect excuse to spoil the star behind the student.