Roses Interviews: Part Four
1,013 total views
SCAN has interviewed some of the clubs competing at Roses to get the latest on their rigorous preparation for the biggest sporting event of the year. Part Four features Futsal, Volleyball, Women's Rugby and Fencing.
Men's Futsal
Friday 09:30, Sports Hall 2
Last year's result: Lancaster unfortunately lost to York 4-9. That was the first time the sport was played in Roses and the first ever match for our club.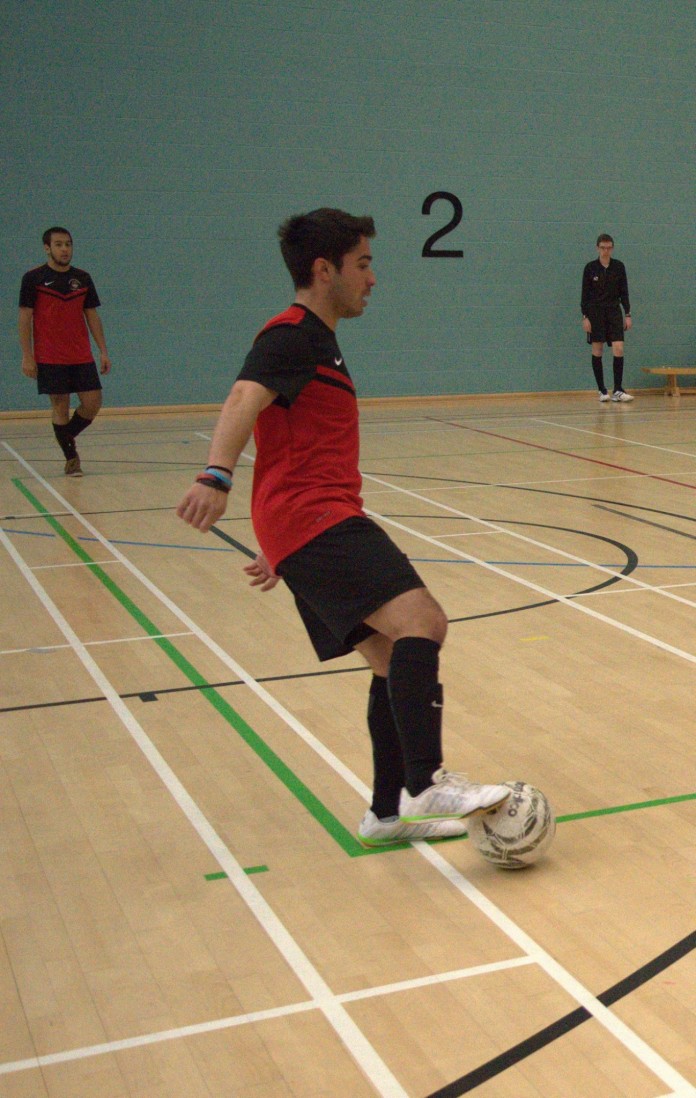 Expectations for this year: York have a very strong and experienced team which should be respected. They are the national champions this year and our club was only founded, by myself, last May. We managed to finish fourth in the BUCS league and reach the quarter-final of the BUCS conference cup only in our first year of being a club which shows how promising our team is. Everyone has been working really hard since the start of the season always thinking about that one match, in Roses, as the grand finale of a successful season. People consider us as the underdogs for the match, but I personally have a lot faith in this club and I believe if we play at our best, we can definitely upset the odds.
The team's key strengths and competitors: The passion and determination that we show on the court are definitely our key strengths. The team overall has great quality players. If I had to pick one I would pick Daniel Kommu who has been in great form and had a great season this year. Dan is only a fresher but also the top scorer of our club.
Why should we go and watch you? As I mentioned previously the club was only founded last year which makes this Roses the first time that the sport will be played at home. That gives a great chance to students of our university to introduce themselves to this fast paced 5-aside indoor football game. It is highly entertaining and definitely one not to be missed this year.
Symeon Theocharous, President
Volleyball
Mixed: Friday 17:50, Sports Hall 1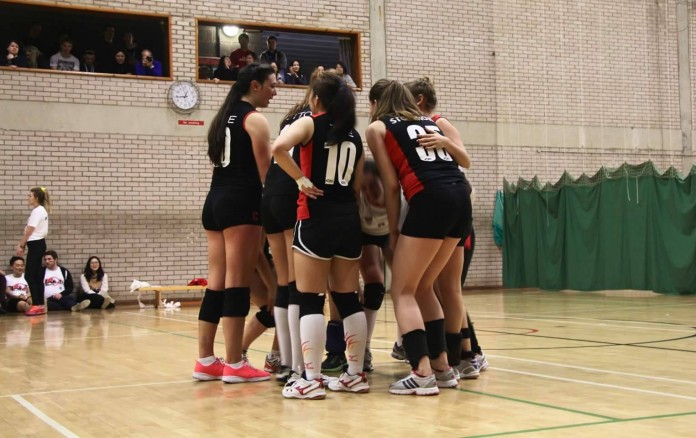 Women's: Saturday 13:20, Sports Hall 1
Men's: Sunday 15:05, Sports Hall 2
Last year's result: Lancaster University Volleyball Club managed to score valuable points at last year's Roses. The women won 3-0 and the men won 3-1. Though we lost the mixed game, we managed to collect eight points.
Expectations for this year: This year we aim to repeat last year's successes but also win the mixed game. We've heard that York have managed to gain a lot of new players, nonetheless the club was really pleased with their results in the BUCS league, especially the girls, who finished in third place. The men's team struggled with an injured captain at the beginning of the year, but they managed to gain confidence game after game and learned really fast. It will be challenging especially because the York men's team have been successful in their league and, as an added twist, the current York men's captain was Lancaster men's captain last year. But the club is really optimistic and positive that they will collect all of the ten points.
The team's key strengths and competitors: We have really good players, we are really good friends outside the court which is an extremely important factor for a team sport, also we are quite competitive and by being really loud we tend to intimidate the opposition.  The club has some really dedicated players who are graduating this year, so we will make their last Roses memorable.
Why should we go and watch you? The volleyball events are spread out over the three days of Roses, and the teams would very much appreciate support from their fellow Lancastrian friends. Everyone who came and watch during the league commented that they didn't know it would be so competitive, so one really good reason to come down to watch and cheer us to victory is that the atmosphere will be really intense. Also, Volleyball doesn't get enough attention and we always give Lancaster a lot of points, so it is time for people to know about this sport, to start loving it and cheering for the club. Good luck to all the teams involved in Roses, and may the trophy come back where it really belongs.
Ludovica Harley, President
Women's Rugby
Union 1sts: Saturday 14:00, Campus Stadium
7s 1sts: Friday 13:00, Rugby Pitch 2
7s 2nds: Friday 12:00, Rugby Pitch 2
Last year's result: Unfortunately, last year we lost our 15s against York 25-10 and we narrowly lost both our 7s matches. This was a big blow to the girls who worked so hard for Roses. However this has only meant we have come back fighting harder for this year!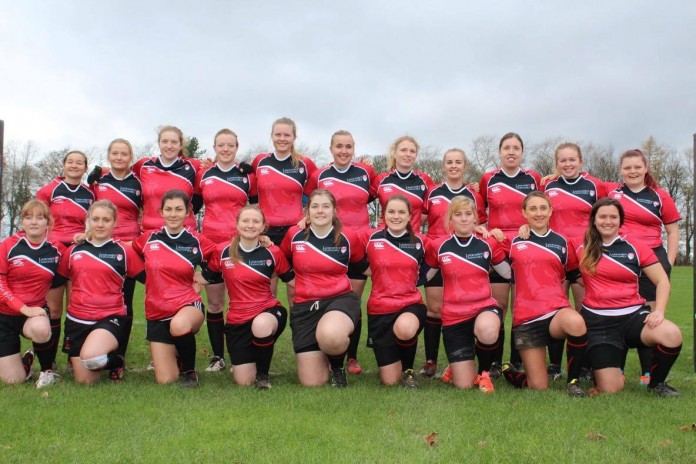 Expectations for this year: LUWRUFC have had one of their best seasons to date. We finished 2nd in the 2A league this year narrowly missing out on promotion and we reached the quarter final of the cup. This is our highest ever position in this league that we have ever reached! We have gone from strength to strength this year and for the first time ever will have to drop people from a squad to get a solid 22, this means that we have a lot of players to select our 22-man squad from! This year we have done extremely well in our league and York have not done that well. We believe that this is our year to beat York as we have the strongest team we have had in years and have been training very hard in preparation.
The team's key strengths and competitors: This year we have really benefitted from being a focus club. Our new coach has organised us better as a team, attending our matches and helping us focus on areas where we need to develop. This is a massive step up from last year when we did not have this! Unfortunately on the lead up to Roses in 2nd term we gained some bad injuries to some very key players, however they have been working hard over Easter and with the physio to try and be able to make it back for Roses! In the forwards, a player to watch out for is one of our second rows Rachel Halliday, a rucking machine and a very strong runner and tackler. Natalie Jones is a great ball carrier with lots of pace and is an all round stand out player on the pitch. We have so many backs this year which makes for great selection and a very dangerous back line. Our scrum half, Emma Dwyer, a fresher this year, is definitely a back to watch out for. Although she only stands at five foot, Emma can take down the biggest player on the pitch with one tackle and is one of our biggest and most consistent tacklers. Abi Graham is another player to look out for, having recently just come back from a serious knee injury she sustained last year at Roses. Abi is very very quick, and has the great ability to see space anywhere on the pitch!
Why should we go and watch you? Although we do not have the best record against York, we believe that this is our year to beat them. We have all worked so hard to get to where we are this year and we all have the belief that this is our year! Also lots of our old girls like to come back to watch us so there is always a great atmosphere in the crowd!
Kathy Kinahan, Captain
Fencing
Women's: Saturday 09:00, Sports Hall 1
Men's 1sts: Sunday 13:00, LICA
Men's 2nds: Sunday 10:00, LICA
Last year's result: Last year, the Men's 1sts scraped a 107-105 win against York, while the Men's 2nds easily won 123-111. The Women's 1sts unfortunately lost 123-127.
Expectations for this year: The expectations for the matches are quite simply three wins! Both the men's and women's teams had an excellent season, and have turned their full dedication to Roses training. We've been researching their teams and we're feeling confident that they're about to hit the brick wall of Lancaster.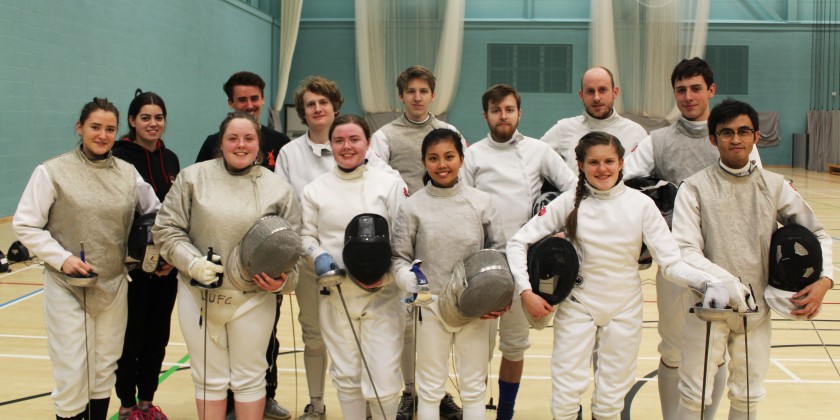 The team's key strengths and competitors: Our women's team are an insanely supportive group of people, and their spirit helps both them and the men. The women's Sabre (one of the three weapons) team are also undefeated this year, so that should play a big part! The men's teams have strong experienced leaders in each weapon, such as Luke Rees who competed in the British Youth Championships, and Chris Anwyl and Wai Yu Kwan who have both held places in the British top 100.
Why should we go and watch you? You should come and watch fencing because the atmosphere will be amazing throughout all three matches! It's a highly fast and furious sport, but also delicate and precise. It's a unique sporting contest, filled with extremely passionate people. There's bound to be a lot of emotion on display! Plus, who wouldn't want to watch a sword fight, we're going to paint York's rose red with their blood. (Disclaimer: Fencing is statistically safer than golf)
Owen Birch, General Secretary