Is university really the best time of your life?
591 total views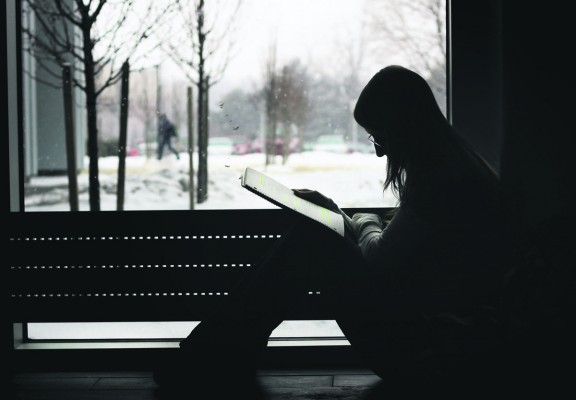 A-level results day; the brown envelope, the creeping sense of hysteria as papers were opened and the next three years of my life were cemented. I felt euphoric, yet scared at the same time. I had absolutely no idea what came next, yet I had waited and planned for this moment all through my college years.
The day my parents dropped me off at Lancaster was strange to say the least. Call me cheesy, but it felt like growing up. Surrounded by relics of home, I threw myself into university life. Two years later and it's a very different story; my flatmates are my dysfunctional family, I'm a stone heavier and hopefully two years wiser, yet I rarely consider what I'm actually doing with my life. I naively envisaged university as a slightly more intelligent vision of Skins, three years of hedonistic parties and forever friendships, but is that really the reality? Based on accommodation, education, and friendship, I conducted a survey on student experience at Lancaster and now armed with some pretty searing answers, I'm here to dish the dirt about the truth behind the prospectus.
As I'm sure you'll be aware, students arriving at Lancaster in 2013 will be paying an eye watering £9000 in tuition fees. I'm not asking if this is right, of course it's not. I'm asking if it's worth it. I have experienced some brilliant lectures, but then I've also zoned out when assaulted by dreary power point slides. When I asked the main reason as to why you missed lectures, the overwhelmingly majority stated that they didn't seem worth going too. From English Lit to Engineering, lecturing style often compromises of reading from a power point which will inevitably end up on LUVLE. This may mean less work, but it's not exactly a scintillating experience.
I'm often accused of thinking ahead, give me some highlighters and I could draw a mind map of how my future should go. But sadly, I'm all too aware that University can't truly prepare me for the reality of the job market. The media displays depressing prospects for graduates, from unemployment to oversubscribed graduate schemes. When asked if you feel under pressure to obtain work experience, over 52% of you answered yes. But has attending university in the top ten really  given you that extra edge in the cut throat world of internships?
Whilst I've obtained work experience, the careers service offered little help despite their glossy placement posters. I could volunteer in a school, travel to Malaysia, help the environment, but what about placements in an actual work place? I'm sure I'm not alone in the worry that I am not making the most of my youth, as I'm so busy trying to impress. Students are meant to be all singing all dancing churned out employers, but so far I've got further with my local newspaper than with supposed career's advice.
But enough of the doom and gloom. Let's get down to the real nitty gritty, who ate your last yoghurt, and where have all the damn teaspoons gone? Lancaster is rated as one of the best for accommodation, but I'm not talking about the colour of your curtains.  Student life offers the opportunity to live independently, without your mum cleaning up after you. In theory it sounds an excellent idea, but the process of obtaining accommodation both on and off campus is slightly shambolic. Many of you felt strongly enough to recommend improvements, and what really stuck out was the complaint that first year and third year students shouldn't live together.
I lived with all freshers last year and will always look back on it as a truly brilliant experience. The same cannot be said for friends, two of whom were the only freshers in a flat of fourth years. Is that really fair? The boot is now on the other foot however, after the stress of trying to obtain a place on campus I'm now concerned I'll be the boring third year who shouts all the time. I've done Freshers' Week, I have my friendship group and whilst I'm excited at the prospect of meeting new people, I doubt there will be much common ground.
"First year is daunting enough without being the only fresher in the block," was a resounding complaint. Uncertain first years faced with final year students who have been there and done that is not really the best recipe for success. But it seems like it isn't much better off campus, with many of you complaining about LUSU living's services, one respondent writing that "lusu living is an absoloue joke!"
Upon arriving in my house last year repairs hadn't been completed over the long summer break and we were left without a shower for three weeks. But it's not even dodgy plumbing that seems to be the biggest issue. The system of applying for accommodation in second year dictates that you apply by Christmas. Two months to decide who you want to live with for the following year simply isn't long enough. "I don't know anyone who hasn't fallen out when living in a house, and become unhappy as a result," said my friend Claire. Disagreements are inevitable, but I'm talking about real bust ups as a result of not really knowing your flatmates.
If you don't get on with the people you live with, where does that leave you in terms of friends? The generic Facebook picture of me in a big happy group in Sugar would suggest I have lots of friends, yet I could count my true friends on one hand and I know I'm not alone in this theory. "When I look round at a pre-drink party, the majority will be mere acquaintances," said my friend Hanah. So is the social life of university really just one big con?
"I often feel lonely, I'm not in the mood to go out but I feel like I should and then wonder if it's even worth it," continued Hanah. The overwhelming majority of you claimed that you go to a club for good company – I like a night out, but not when surrounded by swaying drunks and crying girls. The Sugarhouse toilets seem to home every depressed person out there, why do I witness so many tearful tantrums if we're all having such a good time?  I suppose what I'm really questioning is the quality of student life when influenced by the above factors. We're young, healthy, and we'll never be this free again, yes we're not all wandering round as depressed as Eeyore, but why is our age group more likely to succumb to depression than any other?
It seems like society isn't really sure who students are meant to be anymore, are we having threesomes in the library, staying in bed till three, or facing unemployment with a worthless degree? Nearly 20% of you rated your happiness on a scale of one to ten below six, so there are definitely issues, as there are with all universities. But Lancaster, I'd say, is a pretty tight knit student community. We may not have the clubs that other university towns boast of, we may be experiencing smelly cold bin wars as we live with others for the first time, but we're really quite alright.
Admittedly the sun rarely makes an appearance, and the number three bus never seems to turn up at Cartmel, but Lancaster is reassuringly real. We're doing our own thing, and can actually admit that every now and then Jeremy Kyle is the only way forward for a Tuesday morning.
My student life has truly been memorable, just not for the reasons you'd expect. I have four close friends and still make it home from time to time to see my cat. I still like to plan and I still lose my debit card/keys/anything of importance. I know I'll grow out of it, but right now I think I'm in the right place. I'm not dancing on tables and seizing the moment, it's hard to do when the 2A seems to have taken half of my life up already, but let's just say I'm working on it. Note to self; find debit card.