York take the points in a close Rugby Union 2nds match
498 total views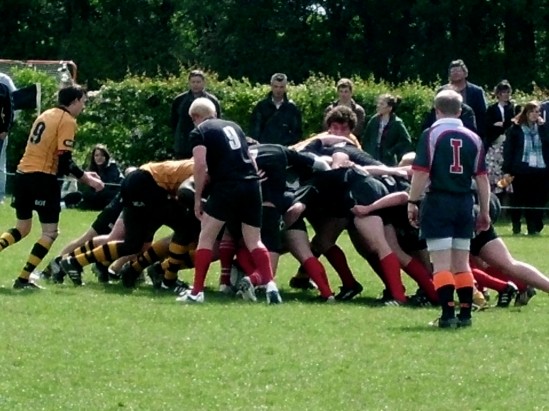 York managed to scrape the points in a close match where Lancaster kept their determination to see the game through to a 19-11 defeat.
With great tackles from Elliot Fowler and Andy Laverick, Lancaster defended well against York's attacking attempts. After a clean line out and safe passing, the team pushed forward and ended in a penalty to Lancaster, putting 3-0 on the board.
York came back strong and were attacking ferociously in Lancaster's half, but this was defended by a well-planted kick away from the action. Nonetheless, York managed to overcome this defence and scored a try – although were not able to make the conversion.
Soon after this, York opened up the field from a scrum in their favour and quickly saw the ball over the line once more. This time they were able to convert, taking the score to 12-3. Lancaster responded with a penalty kick from Rob Field before half time.
During the early minutes of the second half, York got away with another runaway try and the touch-judges signaled the conversion, despite the seemingly poor play from York's number 11.
Lancaster, determined as ever, were never going to be a team to give up. They gained position and slotted it into the corner. The success of the line-out followed by a drive over the line by Pedlo meant the score ended as 19-11.